Takeaways Rockingham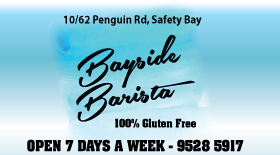 *Bayside Barista - Phone 9528 5917 - Safety Bay Takeaways Rockingham - Safety Bay, 6169

SAFETY BAY ROCKINGHAM
SAFETY BAY TAKEAWAYS ROCKINGHAM.
100% Gluten Free
Delicious All Day Brunch ~ Lunch ~ Fresh Cakes Premium Gesha Coffee ~ Gourmet Speciality Dishes
FINALIST 2017 - GOLD PLATE AWARD - 'COFFEE SHOP' - BYO(E)
CLICK FOR FACEBOOK & TO VIEW MENU ON FEATURE

---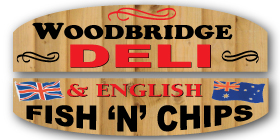 *Woodbridge Super Deli - Phone 9527 1510 - Takeaways Woodbridge Rockingham - Cooloongup, WA 6168

ROCKINGHAM
ROCKINGHAM TAKEAWAYS, WOODBRIDGE SUPER DELI AND ENGLISH FISH AND CHIPS.
ONLINE MENU AVAILABLE
- DELIVERY TAKEAWAYS - 7 NIGHTS A WEEK 5 TO 8 PM. On orders $25 or more (food) Rockingham to Port Kennedy
TAKEAWAY FISH AND CHIPS ROCKINGHAM, HOME MADE DESERTS AND CAKES
SUPER DELI ROCKINGHAM
OPEN 365 DAYS A YEAR - SUPER DELI, FULL TAKEAWAY MENU... KIWI PRODUCTS ROCKINGHAM (LOTS OF VARIETY), WOODBRIDGE. ENGLISH FISH N CHIPS. SPECIALITY CAKES ROCKINGHAM.
YES WE DELIVER - 7 NIGHTS A WEEK 5PM - 8PM min order $25 on food.
CLICK FOR FACEBOOK BUTTON ON FEATURE


---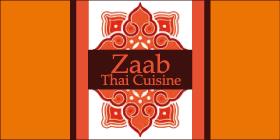 *Zaab Thai Cuisine - Phone 9592 2888 - Cooloongup, 6168

ROCKINGHAM
THAI TAKEAWAY ROCKINGHAM. ROCKINGHAM THAI TAKEAWAY.
FULL TAKEAWAY MENU AVAILABLEClick full details to view
Sensational Traditional Thai food ~ Excellent service and value ~ A place for the whole family ~ Dine In or Takeaway.
Visit Zaab Thai Cuisines Facebook Link for full menu and details.
www.facebook.com/ZaabThaiCuisine?fref=ts> Authentic Thai Food Rockingham.

---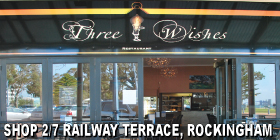 *Three Wishes - Phone 9592 9666 - Takeaways Rockingham - Rockingham, 6168


RESTAURANT ROCKINGHAM THREE WISHES RESTAURANT ROCKINGHAM.
PIZZA TAKEAWAY ROCKINGHAM PASTA TAKEAWAY TO ORDER AND PICK UP.
Dine-In or Takeaway.
Fantastic atmosphere * excellent cuisine.
Group Bookings Welcome. Restaurant Railway Terrace Rockingham.
Great Choice of takeaway Pizza and Pasta dishes Rockingham Foreshore to Order and Pick Up.
LUNCH SPECIAL WED TO SAT : $16.90 & FREE glass of wine, beer or soft drink.
FULL ONLINE MENU AVAILABLE SEE FULL FEATURE PAGE

---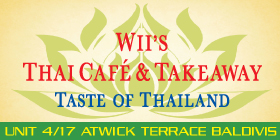 *Wii's Thai Cafe and Takeaway - Phone 9523-6279 - Thai Takeaway Baldivis Rockingham - Baldivis, 6171

BALDIVIS ROCKINGHAM
THAI TAKEAWAY BALDIVIS ROCKINGHAM. CATERING BALDIVIS ROCKINGHAM.
THAI RESTAURANT BALDIVIS ROCKINGHAM. THAI CAFE BALDIVIS ROCKINGHAM.
FULL ONLINE MENU AVAILABLE SEE FULL FEATURE PAGE
THAI LOCALLY OWNED by Adam and Wii Raabe - Open 7 days from 11.30am to 9.30pm.
Dine in or Takeaways & Home delivery available after 5pm to Baldivis & Rockingham areas.
Fresh cuisine made to order while you wait or delivered to your door.
We cater for Gluten free and are Vegetarian friendly.


---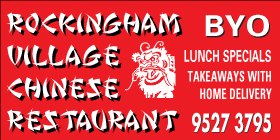 *Rockingham Village Chinese Restaurant - Phone 9527 3795 - Takeaways Rockingham - Rockingham, WA 6168

ROCKINGHAM
CHINESE TAKEAWAY ROCKINGHAM RESTAURANTS.
CHINESE RESTAURANT ROCKINGHAM. CHINESE TAKEAWAY ROCKINGHAM.
LUNCH SPECIALS - BYO CHINESE RESTAURANT - CHINESE HOME DELIVERY ROCKINGHAM - CATERING ROCKINGHAM FOR PARTIES AND FUNCTIONS.
FULL ONLINE MENU AVAILABLE SEE FEATURE PAGE...

---
---
---