Taverns Sports Bars and TAB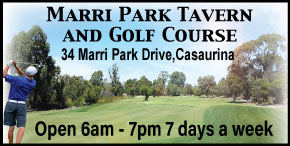 Marri Park Tavern and Golf Course - OPEN 7 DAYS A WEEK ONSITE SPORTS BAR AND TAB FACILITIES - Casuarina, 6167

TAVERN CASUARINA GOLF COURSE KWINANA FUNCTIONS WELLARD GOLF COURSE COCKBURN GOLF COURSES ROCKINGHAM GOLF COURSES KWINANA TAVERNS AND GOLF COURSES KWINANA SPORTS BAR AND GOLF COURSE CASUARINA GOLF COURSE AND TAB TAVERN
KWINANA GOLF COURSE KWINANA GOLF COURSE AND SPORTS BAR CASUARINA GOLF COURSE CASUARINA TAVERN SPORTS BAR MEDINA GOLF COURSE SPORTS BAR ROCKINGHAM GOLF COURSE SPORTS BAR ROCKINGHAM GOLF COURSES TAVERNS WATTLEUP GOLF COURSES AUBIN GROVE GOLF COURSES ANKETELL GOLF COURSES ANKETELL SPORTS BARS GOLF COURSES ATWELL GOLF COURSES ATWELL GOLF COURSE TAB SPORTS BAR LEDA GOLF COURSE LEDA GOLF COURSE TAB SPORTS BAR WELLARD GOLF COURSES SPORTING BARS KWINANA SPORTING BARS TAB BAR KWINANA TAB FACILITIES SPORTS BAR KWINANA GOLF COURSE TAB SPORTS BAR CASUARINA GOLF COURSE TAB SPORTS BAR CASUARINA SOCIAL GOLF COURSE KWINANA SOCIAL GOLF COURSE ORELIA GOLF COURSES SPORTS BARS
The Marri Park Golf Course and Tavern is located approximately 36 Kilometers (30 minute drive) from Perth's CBD in Casuarina. The course is a Par 72, 18 hole layout. Marri Park Golf Course is a Public golf course but it also plays host to a number of Social Clubs so if you are looking to play competition Golf joining one of the clubs will give you that opportunity. We have all the necessities to make it a memorable day. We offer a well stocked Pro-shop and Tavern, ample hire equipment plenty of parking and a Fleet of over 40 Motorised Golf carts and hire trolley's as well.
We can cater for your Golfing event be it big or small.
Casuarina is one of the suburbs of Kwinana. The suburb is named after a ship called Casuarina which was under the command of Louis De Freycinet. It was a 30-ton cutter used in the French exploration of the WA coast in 1802-03.
The suburb name was also chosen because a type of casuarina tree is found in the area.
VIEW OUR GREEN FEES AND SPORTS BAR MENU ONLINE

---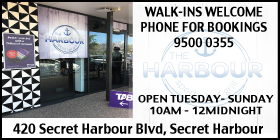 THE HARBOUR SPORTS BAR & GRILL - BIG SCREENS - PUBTAB - GREAT FOOD & ATMOSPHERE - DAILY SPECIALS - ONLINE MENUS
- Secret Harbour, 6173
TAVERNS PUB TAB SECRET HARBOUR PUBTAB SECRET HARBOUR SPORTS BAR SECRET HARBOUR RESTAURANTS ROCKINGHAM RESTAURANTS ROCKINGHAM PUBS

SECRET HARBOUR SPORTS BAR AND RESTAURANTS SECRET HARBOUR BARS WITH PUB TABS, PUBTABS SECRET HARBOUR, PUB TABS ROCKINGHAM, SPORTS BAR AND RESTAURANTS WITH PUB TAB GOLDEN BAY, RESTAURANT GIFT VOUCHERS ROCKINGHAM, GIFT VOUCHERS FOR RESTAURANTS SECRET HARBOUR, GOLDEN BAY RESTAURANTS GIFT VOUCHERS, BALDIVIS RESTAURANTS WITH GIFT VOUCHERS, RESTAURANTS SECRET HARBOUR, RESTAURANTS ROCKINGHAM, SPORTS BAR AND RESTAURANTS WITH PUB TAB SINGLETON, HOT ROCKS MENU SECRET HARBOUR, BEST STEAKS SECRET HARBOUR, BEST ONLINE MENUS SECRET HARBOUR, MANDURAH SPORTS BAR AND RESTAURANTS WITH PUB TAB, SPORTS BAR AND RESTAURANTS WITH PUB TAB Port Kennedy, KARNUP SPORTS BAR AND RESTAURANTS WITH PUB TAB, BALDIVIS SPORTS BAR AND RESTAURANTS WITH PUB TAB, GREENFIELDS SPORTS BAR AND RESTAURANTS WITH PUB TAB, MEADOW SPRINGS SPORTS BAR AND RESTAURANTS WITH PUB TAB, SPORTS BAR AND TAB ROCKINGHAM, SECRET HARBOUR RESTAURANTS SPORTS BAR, THE HARBOUR ONLINE MENU, THE HARBOUR SPORTS BAR ONLINE MENUS, THE HARBOUR SECRET HARBOUR PUBS, SECRET HARBOUR HAPPY HOUR, SECRET HARBOUR LUNCH SPECIALS, PUB LUNCH SPECIALS SECRET HARBOUR, Port Kennedy PUB MEALS ONLINE MENUS, ROCKINGHAM SPORTS BARS RESTAURANTS ONLINE MENUS, BEST SPORTS BAR ROCKINGHAM, BEST SPORTS BAR SECRET HARBOUR, LIVE MUSIC SECRET HARBOUR RESTAURANTS, GOLDE BAY RESTAURANTS, BALDIVIS RESTAURANTS BAR AND BISTROS, ROCKINGHAM SECRET HARBOUR PUB TABS, PUB MEALS SECRET HARBOUR, BEST PUB MEALS SECRET HARBOUR, SECRET HARBOUR PUB ENTERTAINMENT, LIVE ENTERTAINMENT SECRET HARBOUR, ROCKINGHAM PUB TABS ONLINE MENUS, SINGLETON PUB TAB AND SPORTING BARS. SECRET HARBOUR SPORTS BAR AND BISTRO LOCATED RIGHT OUTSIDE SECRET HARBOUR SQUARE SHOPPING CENTRE, BEST PUB TABS MENU SPECIALS SECRET HARBOUR. MANDURAH RESTAURANTS, BAR AND BISTRO WARNBRO SECRET HARBOUR, SECRET HARBOUR PUB TAB AND SPORTING BARS. MANDURAH RESTAURANTS, GOLDEN BAY RESTAURANT TAVERN. LAKELANDS SPORTS BAR AND TAB, LAKELANDS RESTAURANT SPORTS BAR, SECRET HARBOUR RESTAURANTS, LAKELANDS RESTAURANTS, Port Kennedy BAR AND BISTRO
Welcome to "The Harbs" –
We're here to bring you all the live action across sporting matches, sky racing and TAB betting!
Call in to enjoy a great atmosphere, watch your sports on the big screen, have a drink with your friends and enjoy delicious food.
The Harbour is the premier Sports Bar in the Rockingham area located right outside Secret Harbour Square. We offer great food and atmosphere, with all your favourite sports on the big screens.
GIFT VOUCHERS AVAILABLE
---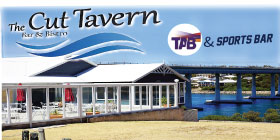 THE CUT TAVERN BAR & BISTRO - SPORTS BAR AND TAB - ONLINE MENU WEEKLY SPECIALS
- Wannanup, 6210
MANDURAH TAVERNS PORT BOUVARD SPORTS BAR DAWESVILLE TAB WANNANUP RESTAURANT FALCON

MANDURAH TAVERN TAB BAR RESTAURANTS, DAWESVILLE RESTAURANT TAVERN. SPORTS BAR AND TAB DAWESVILLE MANDURAH RESTAURANT SPORTS BAR FALCON RESTAURANTS, BOUVARD RESTAURANTS, MELROSE RESTAURANTS. BAR AND BISTRO DAWESVILLE MANDURAH. MANDURAH PUB TAB AND SPORTING BARS. TAVERN BAR AND BISTRO WANNANUP OVERLOOKING DAWESVILLE CHANNEL. RESTAURANT DAWESVILLE CHANNEL VIEWS.
The Cut Tavern & Bistro is the perfect spot to relax and enjoy a casual meal with TAB and Sporting Bars located at Wannanup overlooking the Dawesville Channel.
The Cut Tavern offers a fantastic happy hour, weekly lunch and dinner specials, live music, plus so much more for your enjoyment.
JOIN US AND ENJOY THE BEAUTIFUL VIEW OVER THE PICTURESQUE DAWESVILLE CUT.
ONLINE MENU AVAILABLE ALSO OUR WEEKLY SPECIALS
---
---
---