Taxation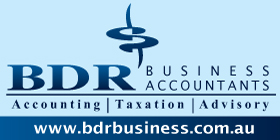 *BDR Business Accountants - Phone 9535 1566 - Taxation Mandurah - Mandurah, WA 6210

MANDURAH
TAXATION MANDURAH. MANDURAH BUSINESS TAX ROCKINGHAM.
Running a business can be difficult, so you need experienced advisors who can help overcome the many challenges. BDR Business Accountants – helping local business since 1969
CLICK FOR FACEBOOK & SERVICES ON FEATURE

---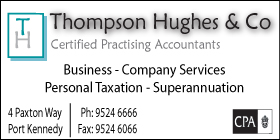 *Thompson Hughes & Co - Phone 9524 6666 - Taxation Port Kennedy Rockingham - Port Kennedy, 6172

ROCKINGHAM
ROCKINGHAM TAXATION ACCOUNTANTS PORT KENNEDY.
We specialise in the needs of our local small businesses and individuals in the Rockingham, Kwinana, Port Kennedy and Mandurah area covering all areas of taxation, business development and auditing.
We provide services in the following: Auditing - Business Services.
CLICK FOR TAXATION REQUIREMENTS ON FEATURE

---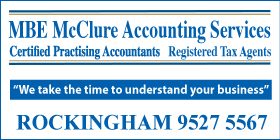 *MBE McClure Accounting Services - Phone 9527 5567 - Taxation Rockingham - Rockingham, WA 6168

ROCKINGHAM MANDURAH KWINANA
ROCKINGHAM TAXATION MANDURAH, KWINANA, PEEL REGION
Rockingham Accountants
Accountants Rockingham
Taxation Rockingham
We take the time to understand your business...
BUSINESS ACCOUNTANTS ROCKINGHAM
providing prompt, efficient, professional services for all your Accounting needs. Business Set-ups Rockingham Accounts. Business Planning and Advice. Individuals & Partnerships, Trust & Companies, Self Managed Super Funds, GST and PAYG Compliance.
ROCKINGHAM ACCOUNTING MANDURAH - ROCKINGHAM BUSINESS SERVICES MANDURAH.
CLICK FOR SERVICES ON FEATURE

---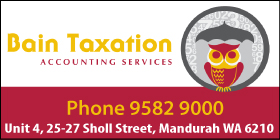 *Bain Taxation Accounting Services - Phone 9582 9000 - Accountants Mandurah - Mandurah, 6210

MANDURAH, PEEL REGION
Mandurah Accountants, Registered Tax Accountant Mandurah
Accounting made easy - Bain Taxation is a full service accounting firm which is located in Mandurah, Western Australia. They provide tax, bookkeeping and accounting services for individuals, partnerships, sole traders, companies and trusts. They have an understanding of the needs of tradesmen and FIFO workers as well as people with rental properties and share investments.
Preparation and lodgement of Tax Returns, Preparation and lodgement of BAS & IAS, Preparation of Financial Statements, ABN, GST & TFN Applications, Bookkeeping, ATO Liaison, Setups - Companies and Trusts
ACCOUNTANT MANDURAH - TAX MANDURAH - BOOKKEEPING MANDURAH.
CLICK FOR INCOME TAX CHECKLIST ON FEATURE

---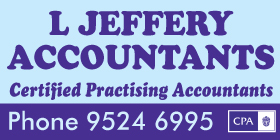 *L Jeffery Accountants - Ph 9524 6995 - Taxation Port Kennedy Rockingham - Port Kennedy, WA 6172

ROCKINGHAM
TAXATION ACCOUNTANT ROCKINGHAM, TAXATION ACCOUNTANT MANDURAH, TAXATION ACCOUNTANT KWINANA, TAXATION ACCOUNTANT PEEL REGION, TAXATION ACCOUNTANT HAMILTON HILL.
Our friendly professional accountants are here for you all year round, for all your tax and accounting needs.
Individuals, companies, partnerships, trusts, SMSF, GST Compliance, due diligence, Audits, bookkeeping


---
---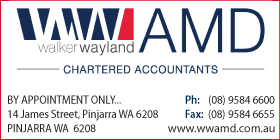 Walker Wayland AMD Chartered Accountants - Phone (08) 9584 6600 - Taxation Pinjarra
- Pinjarra, WA 6208
PINJARRA
TAXATION PINJARRA. TAX PINJARRA. ACCOUNTANTS PINJARRA.
Tax Agents Pinjarra, Pinjarra local chartered accountants.
By Appointment only Phone 9584 6600.
Walker Wayland AMD has been servicing the Peel region since 2006
We are one of the largest accounting, audit and business services practices within the Peel region of Western Australia. We have offices in Mandurah and Pinjarra working with local people and businesses helping them succeed.
Our team lives locally so we know our community and understand your needs and have the expertise to provide a solution.
SEE ACCOUNTANTS FOR FULL FEATURE
---
---