Taxation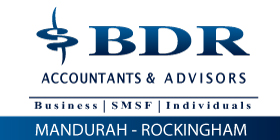 *BDR Business Accountants - Business Taxation Mandurah - Mandurah, WA 6210

MANDURAH TAXATION ROCKINGHAM BUSINESS TAXATION BALDIVIS TAXATION ASSISTANCE PINJARRA BUSINESS TAXATION HALLS HEAD TAXATION NAVAL BASE BUSINESS TAXATION
MANDURAH TAXATION ROCKINGHAM TAXATION MANDURAH BUSINESS TAX ROCKINGHAM BALDIVIS TAXATION SECRET HARBOUR TAXATION PINJARRA TAXATION
BUSINESS ACCOUNTANTS MANDURAH,help with tax returns ROCKINGHAM BUSINESS ACCOUNTANTS. a good accountant ACCOUNTING MANDURAH an accountant who will work with me BUSINESS ACCOUNTANTS MANDURAH, ROCKINGHAM MANDURAH BUSINESS ACCOUNTANTS, BALDIVIS personalised service BUSINESS ACCOUNTANTS. LOCAL MANDURAH ACCOUNTANTS, TAX RETURNS MANDURAH, TAX RETURNS ROCKINGHAM, BALDIVIS TAX RETURNS AND BUSINESS ACCOUNTANTS. TAXATION ACCOUNTANTS MANDURAH, ROCKINGHAM TAXATION ACCOUNTANTS, MANDURAH ACCOUNTANTS
BDR Business Accountants have been helping small to medium businesses in the Rockingham Mandurah region for over 45 years. While we have extensive knowledge of our local community, we also serve clients throughout the state and right across Australia. The BDR Business Accountants ambition is to be your trusted advisor. We make it our goal to help business owners achieve their goals. Whether you want to start, grow or retire from your business, we can help you. As a client of BDR we want to get to know you. Your personal aspirations are important to us as it ensures our advice is relevant to you and helps you achieve your plans for success.
CLICK FOR FACEBOOK & SERVICES ON FEATURE

---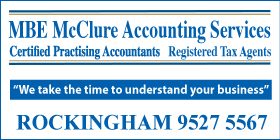 MBE McClure Accounting Services - Taxation Rockingham - Rockingham, WA 6168

ROCKINGHAM TAX ACCOUNTANTS MANDURAH TAX ACCOUNTANTS KWINANA TAX BALDIVIS TAX ACCOUNTANTS BALDIVIS
TAXATION ACCOUNTANTS ROCKINGHAM, TAX ACCOUNTANT NEAR ME BEST TAX ACCOUNTANTS IN ROCKINGHAM ACCOUNTING AND TAX MANDURAH ACCOUNTING AND TAX KWINANA ACCOUNTANTS SMALL TO CORPORATE BUSINESS ACCOUNTING ROCKINGHAM, PERSONAL TAX ACCOUNTANTS ROCKINGHAM TAX ACCOUNTANTS ROCKINGHAM SMALL TO CORPORATE BUSINESS ACCOUNTING KWINANA, NORTHAM ACCOUNTANTS NORTHAM ACCOUNTING SERVICES NORTHAM TAX ACCOUNTANTS BINDOON TAX ACCOUNTANTS BALDIVIS TAXATION ADVICE ACCOUNTANTS BALDIVIS ACCOUNTANTS BINDOON TAXATION ACCOUNTANTS SMALL TO CORPORATE BUSINESS ACCOUNTING BALDIVIS, PERSONAL TAX ROCKINGHAM PERSONAL TAX BALDIVIS, PERSONAL TAX SECRET HARBOUR ACCOUNTING MANDURAH ACCOUNTANTS PORT KENNEDY, BALDIVIS ACCOUNTANTS, SECRET HARBOUR ACCOUNTANTS ROCKINGHAM TAXATION MANDURAH - ROCKINGHAM BUSINESS SERVICES MANDURAH
AT MBE MCCLURE ACCOUNTING SERVICES we take the time to understand your business...
BUSINESS ACCOUNTANTS ROCKINGHAM

We provide prompt, efficient, professional services for all your Accounting needs. Business Set-ups Rockingham Accounts. Business Planning and Advice. Individuals & Partnerships, Trust & Companies, Self Managed Super Funds, GST and PAYG Compliance.

---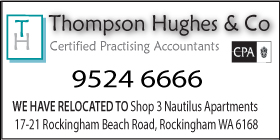 *Thompson Hughes & Co - ROCKINGHAM TAX ACCOUNTANTS RELOCATED TO ROCKINGHAM BEACH RD ROCKINGHAM - Rockingham, 6172

ROCKINGHAM TAXATION ACCOUNTANTS BALDIVIS TAXATION ACCOUNTANTS MANDURAH TAXATION ACCOUNTANTS KWINANA TAX ACCOUNTANTS
ACCOUNTANTS ROCKINGHAM, INDIVIDUAL TAX RETURNS ROCKINGHAM, TAX RETURNS BALDIVIS, KARNUP TAX RETURNS, BUSINESS TAX RETURNS ROCKINGHAM. BALDIVIS AUDITING ROCKINGHAM BALDIVIS ACCOUNTANTS, TRUST ACCOUNTANTS PORT KENNEDY, ROCKINGHAM. TAX ACCOUNTANTS BOOKKEEPING ROCKINGHAM. AUDITING MANDURAH ACCOUNTING TAXATION MANDURAH TAXATION BUSINESS SERVICES KWINANA, ACCOUNTANT BOOKKEEPING PEEL REGION
ROCKINGHAM ACCOUNTANTS
ACCOUNTANTS PORT KENNEDY
TAXATION ACCOUNTANTS ROCKINGHAM.

Thompson Hughes & Co is a Peacock Accounting Services Pty Ltd business, We specialise in the needs of our local small businesses and individuals covering all areas of taxation, business development and auditing.
in-depth analysis of the relevant circumstances and implement solutions that address the main issues and deliver real business benefits. BOOK APPOINTMENTS ONLINE, TAXATION REQUIREMENT LISTS PLUS SERVICES WE PROVIDE.

---

*Bain Taxation Accounting Services - Taxation Mandurah - ,

Tax Mandurah, Taxation Mandurah, Tax Return Mandurah, Tax Accountant Mandurah, Business Services Mandurah FIFO TAX RETURNS MANDURAH FIFO TAX RETURNS ROCKINGHAM FIFO TAX RETURNS PINJARRA FIFO TAX RETURNS FALCON FIFO TAX RETURNS SINGLETON FIFO TAX RETURNS SECRET HARBOUR FIFO TAX RETURNS YUNDERUP FIFO TAX RETURNS SOUTH YUNDERUP SMALL BUSINESS TAX RETURNS MANDURAH SMALL BUSINESS TAX RETURNS ROCKINGHAM SMALL BUSINESS TAX RETURNS PINJARRA SMALL BUSINESS TAX RETURNS Mandurah Accountants, Registered Tax Accountant Mandurah
Accounting made easy - Bain Taxation is a full service accounting firm which is located in Mandurah, Western Australia. They provide tax, bookkeeping and accounting services for individuals, partnerships, sole traders, companies and trusts. They have an understanding of the needs of tradesmen and FIFO workers as well as people with rental properties and share investments.
Preparation and lodgement of Tax Returns, Preparation and lodgement of BAS & IAS, Preparation of Financial Statements, ABN, GST & TFN Applications, Bookkeeping, ATO Liaison, Setups - Companies and Trusts
ACCOUNTANT MANDURAH - TAX MANDURAH - BOOKKEEPING MANDURAH - BUSINESS SERVICES MANDURAH.
CLICK FOR INCOME TAX CHECKLIST & SERVICES ON FEATURE


---
---
---