Used Car Parts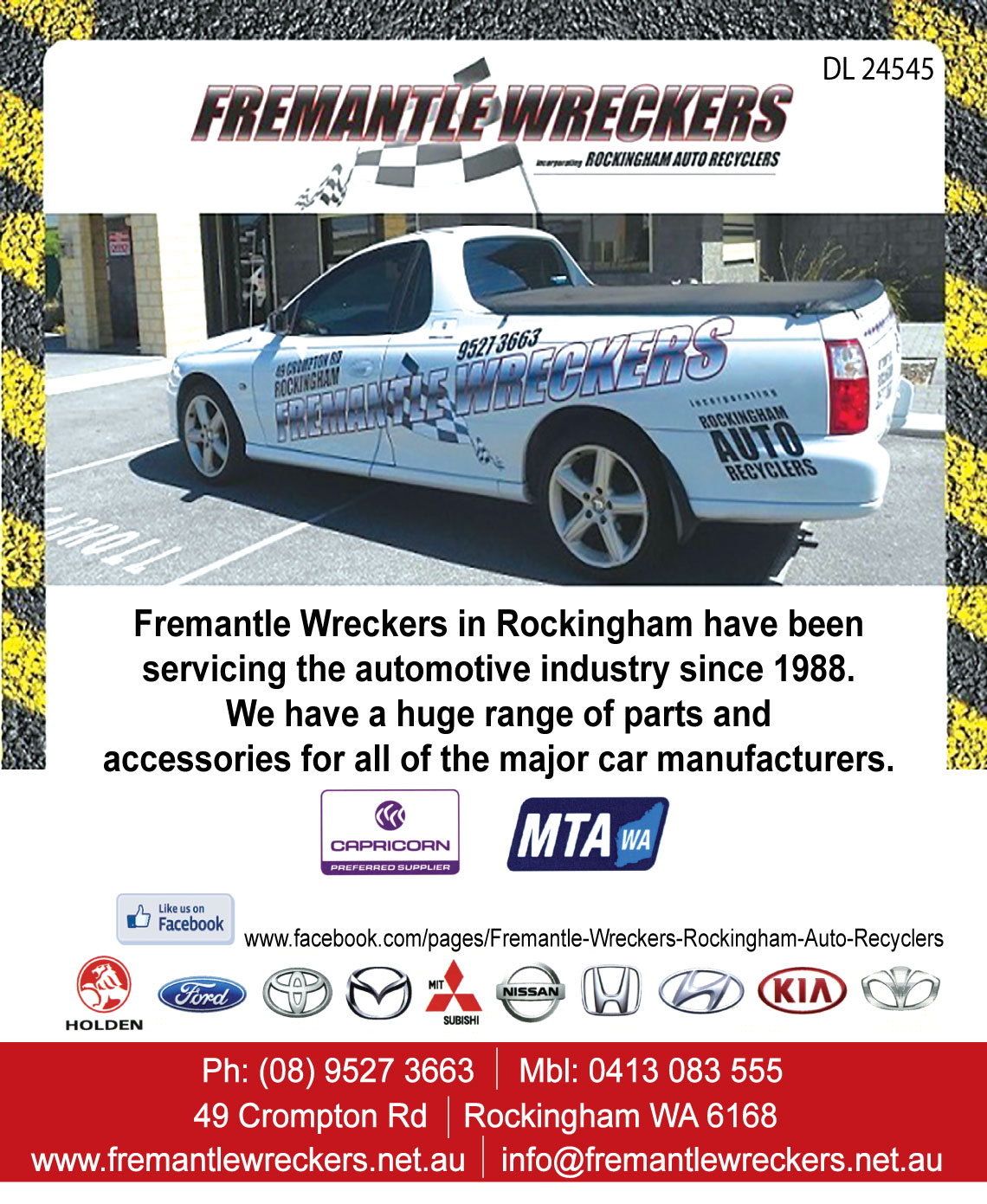 *Fremantle Wreckers - Auto Wreckers Rockingham Baldivis - ROCKINGHAM USED CAR PARTS FORD, HONDA, MAZDA, HOLDEN PLUS MORE.. - Rockingham, 6168

ROCKINGHAM BALDIVIS MANDURAH GOLDEN BAY SINGLETON SECRET HARBOUR KWINANA
USED CAR PARTS FORD ROCKINGHAM, KWINANA, BALDIVIS, PORT KENNEDY, FREMANTLE WRECKERS AUTO WRECKERS LOCATED IN ROCKINGHAM, ROCKINGHAM AUTO RECYCLERS BALDIVIS
FORD USED PARTS ROCKINGHAM
HOLDEN USED PARTS ROCKINGHAM
HONDA USED PARTS ROCKINGHAM
MAZDA USED PARTS ROCKINGHAM
SUZUKI USED PARTS ROCKINGHAM
KIA USED PARTS ROCKINGHAM
MITSUBISHI USED PARTS ROCKINGHAM
DAIHATSU USED PARTS ROCKINGHAM
DAEWOO USED PARTS ROCKINGHAM
VIEW CLICK FOR FACEBOOK & LATEST WRECKING DETAILS ON FEATURE
Servicing the Automotive industry since 1988 - Huge range of new and used parts and accessories for all major car manufacturers - Direct from our warehouse in Rockingham. DL 24545.
---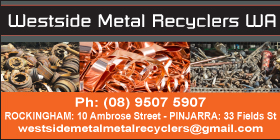 *Westside Metal Recyclers WA - Pinjarra Rockingham TOP DOLLAR PAID FOR ALL TYPES OF SCRAP METAL - Pinjarra, 6208

PINJARRA USED CAR PARTS ROCKINGHAM USED CAR PARTS MANDURAH USED CAR PARTS YUNDERUP USED CAR PARTS
Rockingham Used Car Parts Pinjarra Used Car Parts Baldivis Used Car Parts Secret Harbour Used Car Parts Mandurah Scrap Metal Mandurah Scrap Metal Rockingham Metal Recyclers Pinjarra. Rockingham New & Used Machinery Scrap Pinjarra.
CARS FOR CASH -TOP DOLLAR PAID FOR ALL TYPES OF SCRAP METAL:
Electrical Cable, Tungsten Drillbits, Brass, Copper, Aluminium, Nihard, Manganese, Transformers, Electric Motors, Switchgear, Radiators, +more..
---
---
---