Wallpapering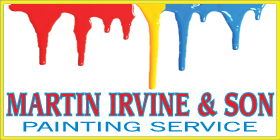 *Martin Irvine and Son Painting Service - Wallpapering and Decorative Borders Rockingham Mandurah Secret Harbour Kwinana Baldivis - Rockingham , 6168

ROCKINGHAM WALLPAPERING BALDIVIS WALLPAPERING SECRET HARBOUR WALLPAPERING MANDURAH WALLPAPERING PERTH
ROCKINGHAM WALLPAPERING & DECORATIVE BOARDERS, BALDIVIS DECORATIVE BOARDERS & PAINTING, WALLPAPERING & DECORATIVE BOARDERS help to choose the right wallpaper SECRET HARBOUR PORT KENNEDY, WALLPAPER & DECORATIVE BOARDERS MANDURAH, PAINTING & DECORATIVE BOARDERS ROCKINGHAM wallpapering choices BALDIVIS, PAINTING & DECORATOR ROCKINGHAM PORT KENNEDY, DECORATING BALDIVIS the best product to use for wallpaper KWINANA, PAINTER SECRET HARBOUR, PAINTING MANDURAH how do I choose wallpaper SILVER SANDS.
Martine Irvine and Son Painting Service is Fully Licensed with over 35 years experience in Interior/Exterior painting. Receive expert advice in colour schemes, the best wallpaper for your home or business and overall advice to achieve a superior finish.

---

ABBEY PAINTING AND PROPERTY MAINTENANCE - , 61667

ROCKINGHAM - MANDURAH - NAVAL BASE - SINGLETON- BALDIVIS - KWINANA
ROCKINGHAM WALLPAPER BALDIVIS WALLPAPER , KWINANA WALLPAPER MANDURAH WALLPAPER AND DECORATING, PAINTERS MANDURAH, HOME MAINTENANCE MANDURAH. ROCKINGHAM PROPERTY MAINTENANCE, MEDINA PROPERTY MAINTENANCE, HANDYMAN SERVICES, PAINTING ROCKINGHAM, BALDIVIS PROPERTY MAINTENANCE HANDYMAN, KWINANA HOME AND COMMERCIAL PROPERTY MAINTENANCE, BALDIVIS PAINTERS AND WALLPAPERING, WELLARD COMMERCIAL AND RESIDENTIAL PROPERTY MAINTENANCE AND HANDYMAN SERVICES. COMMERCIAL PROPERTY MAINTENANCE KWINANA, ROCKINGHAM, BALDIVIS, GOLDEN BAY, SECRET HARBOUR, KARNUP, GREENFIELDS, MANDURAH, MEADOW SPRINGS


---
---
---