Wood Fire Specialists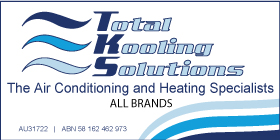 TOTAL KOOLING SOLUTIONS 🔥✅ WOOD FIRE SPECIALISTS AIR CONDITIONING & HEATING SALES - INSTALL - BREAKDOWN REPAIRS AND SERVICING
- Rockingham, 6168
ROCKINGHAM WOOD FIRE SPECIALISTS MANDURAH WOOD FIRE SPECIALISTS BALDIVIS WOOD FIRE SPECIALISTS KWINANA WOOD FIRE SPECIALISTS NAVAL BASE WOOD FIRE SPECIALISTS PINJARRA WOOD FIRE SPECIALISTS GOLDEN BAY WOOD FIRE SPECIALISTS KARNUP WOOD FIRE SPECIALISTS

ROCKINGHAM WOOD FIRES KWINANA MANDURAH, BALDIVIS WOOD HEATING, REVERSE CYCLE HEATING AND COOLING, COMMERCIAL AND DOMESTIC, WELLARD, BETRAM AIR CONDITIONING, WOOD FIRE SPECIALISTS, REVERSE CYCLE HEATING COCKBURN WOOD FIRE SPECIALISTS WOOD FIRES ROCKINGHAM - GAS FIRES ROCKINGHAM MASPORT & REGENCY wood and gas fires. BREAKDOWN SERVICE AND REPAIRS
Total Kooling Solutions is a proud, local family owned and operated business based in Rockingham boasting more than 20 years' experience in the industry.
Matthew and the TKS team can provide a wealth of knowledge on air conditioning design, installation, operation, maintenance & repairs.
They can explain the operation of your system and answer any questions you may have about efficient use of your new, or existing air conditioner.
To book an installation, enquire about our products and services, or if you have any general questions, our friendly staff are available to take your call on 9592 3343.
---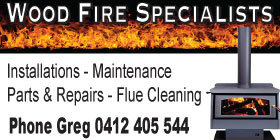 GREG HOUNSLOW WOOD FIRE SPECIALISTS 🔥ROCKINGHAM WOOD FIRE SPECIALISTS LOCAL FOR OVER 30 YEARS
- Rockingham, 6168
ROCKINGHAM WOOD FIRES BALDIVIS WOOD FIRES KWINANA WOOD FIRES MANDURAH WOOD FIRES

ROCKINGHAM WOOD FIRE INSTALLATIONS BALDIVIS WOOD FIRE INSTALLATIONS SECRET HARBOUR WOOD FIRE INSTALLATIONS PORT KENNEDY WOOD FIRE INSTALLATIONS KWINANA WOOD FIRE INSTALLATIONS MANDURAH WOOD FIRE INSTALLATIONS FALCON WOOD FIRE INSTALLATIONS DAWESVILLE WOOD FIRE INSTALLATIONS KARNUP WOOD FIRE INSTALLATIONS KWINANA FLUE CLEANING AND WOOD FIRE INSTALLATIONS. GOLDEN BAY WOOD FIRE SPECIALISTS, FLUE CLEANING. PORT KENNEDY WOODFIRE SPECIALISTS, FLUE CLEANING PORT KENNEDY. WOOD FIRE MAINTENANCE AND INSTALLATIONS PORT KENNEDY, SECRET HARBOUR. ROCKINGHAM FLUE CLEANING MANDURAH, KWINANA AND MAINTENANCE OF WOOD FIRES ROCKINGHAM, KWINANA, MANDURAH.
GREG HOUNSLOW KNOWS HIS BUSINESS HAVING WORKED IN ROCKINGHAM AND SURROUNDING AREAS FOR MORE THAN 30 YEARS.
GREG IS EXPERIENCED AT INSTALLING WOOD FIRES, HANDLING WOOD FIRE SPARE PARTS AND FLUE CLEANING. HE IS RELIABLE AND OFFERS EXCELLENT CUSTOMER SERVICE.
Phone: 0412 405 544
---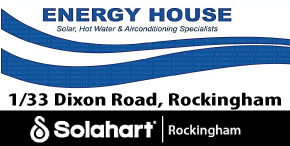 ENERGY HOUSE ROCKINGHAM 🔥🔅 WOOD FIRE SPECIALISTS - ZIP PAY AVAILABLE 🔅 HEATING DOMESTIC & COMMERCIAL
- Rockingham, WA 6168
ROCKINGHAM WOOD FIRE SPECIALISTS MANDURAH WOOD FIRE SPECIALISTS BALDIVIS WOOD FIRE SPECIALISTS KWINANA WOOD FIRE SPECIALISTS NAVAL BASE WOOD FIRE SPECIALISTS PINJARRA WOOD FIRE SPECIALISTS GOLDEN BAY WOOD FIRE SPECIALISTS KARNUP WOOD FIRE SPECIALISTS

ROCKINGHAM WOOD FIRE SPECIALISTS KWINANA WOOD FIRE SPECIALISTS BALDIVIS, ZIP PAY AVAILABLE BALDIVIS WOOD FIRE SPECIALISTS KWINANA SPECIALISTS IN ENERGY EFFICIENTWOOD FIRE SPECIALISTS find a WOOD FIRE SPECIALISTS service MANDURAH ROCKINGHAM ENERGY ADVICE PERTH ALL MAKES AND MODELS
The Siddons Family are the owners of Energy House Rockingham and have been in business in the Rockingham area since 1970, and in the air conditioning business since 1990.
Since 1990 Energy House Rockingham has had a lot of success being in the industry winning a variety of awards over the years for customer service and excellence.
Energy House Rockingham is the local Wood Fire and Heating expert servicing all south of the river suburbs.
PHONE ENERGY HOUSE ROCKINGHAM ON 9527 7288 TO DISCUSS YOUR HEATING OR COOLING REQUIREMENTS.
---
---
---