Auto Air Conditioning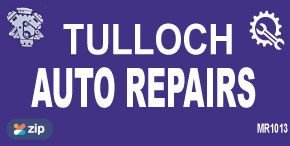 TULLOCH AUTO REPAIRS - AFFORDABLE AND RELIABLE - ZIPPAY - Mandurah, 6210

MANDURAH AUTO AIRC0NDITIONING, FALCON AUTO AIRC0NDITIONING, GREENFIELDS AUTO AIRC0NDITIONING, HALLS HEAD AUTO AIRC0NDITIONING, ROCKINGHAM AUTO AIRC0NDITIONING, PINJARRA AUTO AIR CONDITIONING
MANDURAH AUTO AIR CONDITIONING PINJARRA MOTOR AUTO AIR CONDITIONING GREENFIELDS AUTO AIR CONDITIONING MADORAAUTO AIR CONDITIONING SILVER SANDS AUTO AIR CONDITIONING MEADOW SPRINGS AUTO REPAIRS LAKELANDS AUTO AIR CONDITIONING SERVICING REPAIRS HALLS HEAD AUTO AIR CONDITIONING MEADOW SPRINGS AUTO AIR CONDITIONING ERSKINE AUTO AIR CONDITIONING DUDLEY PARKAUTO AIR CONDITIONING COODANUP AUTO AIR CONDITIONING FALCON MOTOR VEHICLE REPAIRS AUTO AIR CONDITIONING ROCKINGHAM AUTO AIR CONDITIONING BALDIVIS MOTOR VEHICLE REPAIRS
At Tulloch Auto Repairs, we offer automotive repair and services on all makes and types of vehicles from small hatchbacks to 4WDs and a range of classic cars. Our fully equipped workshop includes tools and equipment to complete repairs and servicing on all aspects of your vehicle, from brakes to clutches and everything in between.
We offer a range of discounts for extra value, including discounts for over 55s so that you'll always receive value when you come to us for your mechanical services.
Our customers come back to us time and time again because we guarantee quality. Your vehicle will be thoroughly checked and our communication about any required work and its cost is second to none.
Call us today on 9584 8130 for a no obligation free quote.

---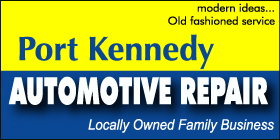 *PORT KENNEDY AUTOMOTIVE REPAIR - AFFORDABLE AUTO AIR CONDITIONING SALES SERVICE REPAIRS - Port Kennedy, 6172

ROCKINGHAM CAR AIR CONDITIONING BALDIVIS AUTO AIR CONDITIONING PORT KENNEDY AUTO AIR
PORT KENNEDY CAR AIR CONDITIONING ROCKINGHAM MECHANICS, VEHICLE AUTO AIR REPAIRS AND SERVICE BALDIVIS, CAR AUTO AIR REPAIRS AND SERVICING PORT KENNEDY AUTO AIR CONDITIONING ROCKINGHAM. MOTOR VEHICLE SERVICE ROCKINGHAM. VEHICLE REPAIRERS PORT KENNEDY. CAR REPAIRS PORT KENNEDY ROCKINGHAM.
Port Kennedy Automotive Repair, owners John and Eve offer Modern Ideas..Old fashioned service for a competitive service or repair for your vehicle.
We have been repairing clients cars & light commercials here in Port Kennedy for almost 18 years & we fully understand the need for quality work at competitive prices.
Our business has been built on trust & quality workmanship, ensuring our customers return time after time.
We invest in training & equipment to offer the best repair for all your servicing & mechanical issues.
Port Kennedy Automotive Repair is an Authorised Department of Transport Inspector Licence: 582L - Licensed Repairer MRB 1215.
Phone today on 9524 6777

---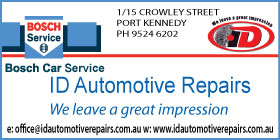 *ID Automotive Repairs - BOSCH SERVICE CENTRE - WE LEAVE A GREAT IMPRESSION - Port Kennedy, 6172

PORT KENNEDY AUTO AIR CONDITIONING ROCKINGHAM AUTO AIR CONDITIONING BALDIVIS AUTO AIR CONDITIONING SECRET HARBOUR AUTO AIR CONDITIONING MANDURAH AUTO AIR CONDITIONING
PORT KENNEDY VEHICLE AIR CONDITIONING ROCKINGHAM VEHICLE AIR CONDITIONING, MANDURAH VEHICLE AIR CONDITIONING, KWINANA VEHICLE AIR CONDITIONING, BOSCH CAR SERVICE : CAR REPAIRS ROCKINGHAM CAR REPAIRS, MANDURAH CAR REPAIRS KWINANA CAR REPAIRS PORT KENNEDY BOSCH CAR SERVICE ROCKINGHAM: Log Book Vehicle Servicing Port Kennedy Log Book Vehicle Servicing Rockingham Log Book Vehicle Servicing Kainana Log Book Vehicle Servicing Baldivis Log Book Vehicle Servicing Secret Harbour Automotive Engineering Port Kennedy Automotive Engineering Rockingham Automotive Engineering Baldivis Mechanical Repairs Rockingham Mechanical Repairs Kwinana Mechanical Repairs Baldivis Mechanical Repairs Mandurah Mechanical Repairs Port Kennedy
ID Automotive Repairs are located in the Rockingham to Mandurah area. We are specialists when it comes to air conditioning, mechanical repairs and log book servicing.
With more than 25 years experience and the best quality state of the art equipment, Ian and his team are here to help you and your car. You can be reassured that Ian, an ex RAC patrol man and a technical workshop manager is the right man for the job.
No job is too big or too small for our friendly team.
When your car starts to let you down, the highly skilled crew at ID Automotive Repairs in Port Kennedy will promptly diagnose the problem, including any glitches or tricky electrical issues another company may have misdiagnosed or ignored.
Once we know whether your car needs a minor fix or a complete overhaul, and before we begin the work, one of our honest mechanics will inform you of your options and provide a cost estimate.
Phone 9524 6202 to make an appointment.

---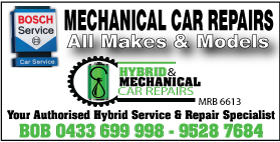 *MECHANICAL CAR REPAIRS ALL MAKES (HYBRID SPECIALISTS) - SERVICE STARTING FROM $139* - Rockingham, 6168

ROCKINGHAM AUTO AIR CONDITIONING BALDIVIS AUTO AIR CONDITIONING KARNUP AUTO AIR CONDITIONING PORT KENNEDY AUTO AIR CONDITIONING SECRET HARBOUR AUTO AIR CONDITIONING KWINANA AUTO AIR CONDITIONING NAVAL BASE AUTO AIR CONDITIONING
SPECIALS AUTO AIR CONDITIONING ROCKINGHAM CAR AIR CON SERVICE AND REPAIRS BALDIVIS AUTO AIR CONDITIONING PORT KENNEDY CAR AIR CONDITIONING EXPERT SERVICE GOLDEN BAY AUTO AIR CONDITIONING WAIKIKI AUTO AIRCON WARNBRO AUTO AIR CONDITIONING RELIABLE NAVAL BASE AUTO AIR CONDITIONING KWINANA AUTO AIR CONDITIONING KARNUP AUTO AIR CONDITIONING SINGLETON AUTO AIR CONDITIONING SECRET HARBOUR AUTO AIR CONDITIONING SHOALWATER AUTO AIR CONDITIONING SPECIALS JARRAHDALE AUTO AIR CONDITIONING SAFETY BAY AUTO AIR CONDITIONING MY CAR AIR CONDITIONING NEEDS A SERVICE
With summer on the way it is important to keep your vehicle air conditioning in good working order and Bob at Hybrid & Mechanical Car Repairs is an experienced mechanic to service your vehicle.
An experienced and fully licensed mechanic, Bob has been running his own business since 1980.
He initially serviced and repaired LPG vehicles then in 2013 he entered the newly emerging hybrid vehicle industry and holds an Electrical Hybrid Certificate.
The company is an all round mechanical service licensed in:
Auto Air conditioning
Hybrid Vehicles - Service & Repairs
LPG Gas installations and testing
Windscreens
Phone Bob on 9528 7684 YOUR AUTHORISED HYBRID SERVICE & REPAIR SPECIALIST

---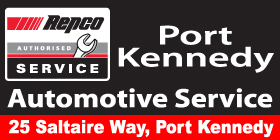 * PORT KENNEDY AUTOMOTIVE SERVICE - REPCO AUTHORISED SERVICE CENTRE PORT KENNEDY - Port Kennedy, 6172

ROCKINGHAM AUTO AIR CONDITIONING, BALDIVIS AUTO AIR CONDITIONING, BALDIVIS AUTO AIR CONDITIONING, MANDURAH AUTO AIR CONDITIONING,
PORT KENNEDY AUTO AIR CONDITIONING ROCKINGHAM AUTO AIR CONDITIONING ROCKINGHAM AIR CONDITIONER SERVICING MANDURAH AUTO AIR CONDITIONING, AND SURROUNDS THE AIR CONDITIONER IN MY CAR WONT WORK CAR AIRCON REPAIRS ROCKINGHAM, I NEED SOMEONE TO FIX MY AIR CONDITIONER AUTO AIR CON AUTO AIR REGAS PORT KENNEDY AIR CONDITIONING, MANDURAH, CAR AIR CONDITIONER SERVICE AND REPAIRS KWINANA AUTO AIR CONDITIONING,
Port Kennedy Automotive Service takes great pride in providing a high level of customer service and quality workmanship.
Here at Port Kennedy Automotive Service we are proud to be an Australian owned and operated workshop servicing our local community of Port Kennedy. We believe that motorists in Port Kennedy deserve the very best in customer service and technical expertise, that's why we choose to be a part of Australia's largest independent network of mechanical workshops, proudly backed by the biggest name in the business - Repco.
As your local Repco Authorised Service centre we have access to the best parts and training in the country and offer a Nationwide Warranty honoured at over 400 workshops across Australia.
So, wherever you go, you can rely on the experience and knowledge of Port Kennedy Automotive Service and Repco Authorised Service.

BOOK ONLINE NOW! SEE BUTTON TOP RIGHT

---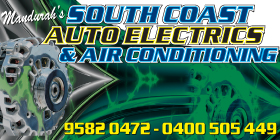 *Mandurah's South Coast Auto Electrics - Auto Air Conditioning Mandurah - BREAKDOWN SERVICE AVAILABLE - Mandurah, 6210

MANDURAH AUTO AIRC0NDITIONING, FALCON AUTO AIRC0NDITIONING, GREENFIELDS AUTO AIRC0NDITIONING, HALLS HEAD AUTO AIRC0NDITIONING, ROCKINGHAM AUTO AIRC0NDITIONING,
MANDURAH CAR AIR CONDITIONING REPAIRS AND SERVICE MANDURAH VEHICLE AIR CON REPAIRS AND SERVICE ERSKINE, PINJARRA CAR AUTO AIR REPAIRS, LAKELANDS VEHICLE AUTO AIR REPAIRS, ROCKINGHAM AUTO AIR CONDITIONING, CAR AIR CONDITIONING REGAS MANDURAH, FALCON CAR AUTO AIR CONDITIONING,CAR AIR CONDITIONING REPAIRS ROCKINGHAM PEEL AUTO AIR CONDITIONING SPECIALISTS.
Auto Electrics and Automotive Repairers Mandurah.
.
TORQIT DIESEL PERFORMANCE PACKAGES MANDURAH
Auto Electricians in Mandurah region. Auto Electrical Specialists, Marine and Earthmoving Equipment, Mandurah Caravan Brake Systems, Parrot Handsfree Certified Installer, Dual Battery Systems, GME 2 Way and Accessories In Mandurah, Alarms and Immobilisers installed and repaired Mandurah Region, Starter Motors and Alternators. Full Range of Batteries Mandurah, Peel Region.
Mandurah-based South Coast Auto Electrics is Western Australia's leading auto electric and air conditioning specialist.
With expert technicians on site to repair, service and maintain your vehicle and a fully equipped workshop using the latest diagnostic tools and reliable mobile service units, South Coast Auto Electrics guarantees work of the highest standards to keep your vehicle on the road.
We deliver prompt and friendly service and will see to all of your auto electrical and air conditioning needs.
BREAKDOWN SERVICE AVAILABLE MANDURAH, ROCKINGHAM, PEEL REGION. Licensed Repairer MRB4005 Arc 18204.
CLICK FOR SERVICES & FACEBOOK ON FEATURE
---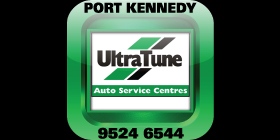 Ultra Tune Port Kennedy - Automotive AIr Conditioning Port Kennedy - Port Kennedy, 6172

PORT KENNEDY AUTO AIR CONDITIONING ROCKINGHAM AUTO AIR CONDITIONING BALDIVIS AUTO AIR CONDITIONING SECRET HARBOUR AUTO AIR CONDITIONING NAVAL BASE AUTO AIR CONDITIONING
PORT KENNEDY AUTO AIR CONDITIONING CAR SERVICING PORT KENNEDY MOTOR VEHICLE REPAIRS PORT KENNEDY 4WD AIR COND REPAIR AND SERVICING PORT KENNEDY BRAKES PORT KENNEDY TYRES PORT KENNEDY SUSPENSION PORT KENNEDY CAR AIR-CONDITIONING PORT KENNEDY Baldivis motor vehicle repairs Warnbro motor vehicle repairs Rockingham fleet servicing Baldivis 4WD Repair and Servicing Rockingham CAR AIR CONDITIONING SERVICE AND REPAIRS Warnbro Tyres Baldivis AUTO AIR CONDITIONING Waikiki Suspension Karnup Auto air conditioning Rockingham Car Airconditioning Warnbro CAR SERVICING SAFETY BAY auto air conditioning Baldivis motor vehicle repairs Warnbro motor vehicle repairs Rockingham tyres Baldivis 4WD Repair and Servicing Rockingham brake and clutch repairs Warnbro Tyres balancing Baldivis Waikiki Suspension Karnup -tyres balanced Rockingham Car Air conditioning Warnbro
Ultra Tune Port Kennedy offers a complete range of car servicing options, designed to suit most vehicle types.
Ultra Tune Service Centres specialise in vehicle maintenance.
Licensed Repairer MRB 1996.
4WD Repair and Servicing Tyres, Suspensions, Car Auto Air Servicing
CLICK FOR ULTRA TUNE PORT KENNEDY OR TO WATCH VIDEO ON FEATURE

---
---
---