Cabinetmakers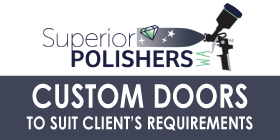 Superior Polishers WA - Port Kennedy - Port Kennedy, 6172

ROCKINGHAM - FREMANTLE - MANDURAH
Superior Polishers WA located in Port Kennedy Custom Build and Installed Cabinet Doors. Specialising in 2 pac painted cabinet doors, refurbishing cabinet doors. Locally Manufactured 2 pac painted cabinet doors. French Polishing, Clear Coating, Custom Made Cabinet Doors Port Kennedy. Door Experts Rockingham, Door Experts Mandurah, Cabinet Door Experts Fremantle. Timber Varnishing and Staining. Experienced French Polishing of Furniture. Full Kitchen Cabinet Renovations, Expert Lacquered Finish Cabinet Doors Perth, Expert Lacquered Finish Cabinet Doors Fremantle Expert Lacquered Finish Cabinet Doors Cockburn Expert Lacquered Finish Cabinet Doors Rockingham.
Superior Polishers will cover all suburbs in Perth WA

---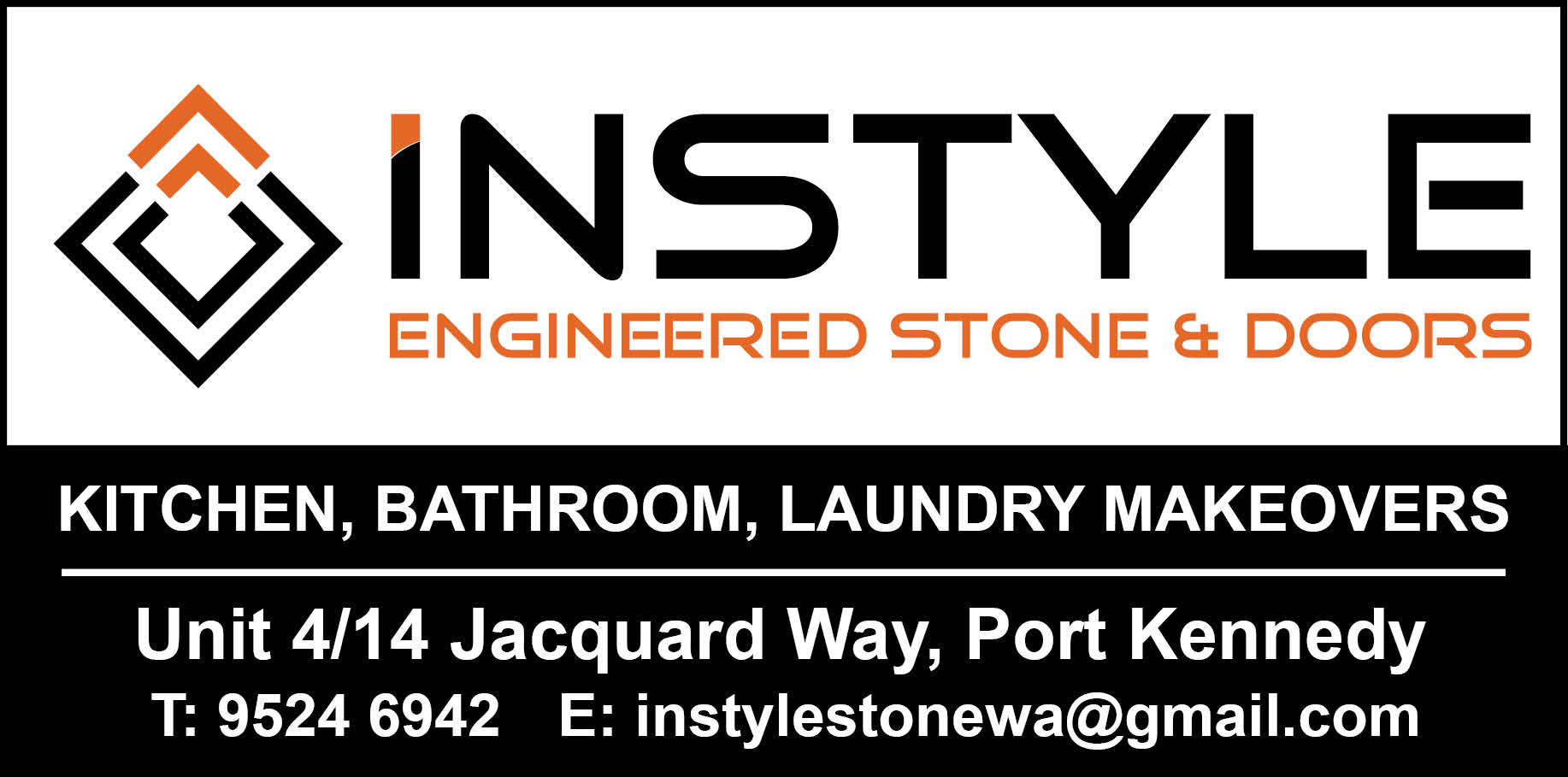 Instyle Engineered Stone and Doors - QUALITY AT AN AFFORDABLE PRICE - KITCHEN BATHROOM LAUNDRY MAKEOVERS - Port Kennedy, 6172

PORT KENNEDY CABINETMAKERS ROCKINGHAM CABINETMAKERS BALDIVIS CABINETMAKERS MANDURAH CABINETMAKERS, PINJARRA CABINETMAKERS COCKBURN
FIND A CABINETMAKER NEAR ME SUCCESS CABINETMAKERS AFFORDABLE RENOVATIONS AUBIN GROVE CABINETMAKERS AFFORDABLE RENOVATIONS ATWELL CABINETMAKERS AFFORDABLE RENOVATIONS BEELIER CABINETMAKERS AFFORDABLE RENOVATIONS COCKBURN CABINETMAKERS AFFORDABLE RENOVATIONS Cabinetmakers Rockingham FIND A CABINETMAKER NEAR ME Cabinetmakers Port Kennedy FIND A CABINETMAKER NEAR ME KITCHEN MAKEOVER IDEAS KITCHEN RENOVATION IDEAS Kitchen Renovations Rockingham, Mandurah Kitchen Renovations, CABINETMAKERS PORT KENNEDY ROCKINGHAM, KITCHEN RENOVATIONS ROCKINGHAM APPLECROSS HOME RENOVATIONS APPLECROSS BATHROOM RENOVATIONS MANDURAH, KITCHEN LAUNDRY RENOVATION PORT KENNEDY, Cabinetmakers Rockingham Cabinetmakers Port Kennedy Cabinetmakers Baldivis Cabinetmakers Pinjarra Cabinetmakers Falcon Cabinetmakers Kwinana Cabinetmakers Cockburn Cabinetmakers Erskine Cabinetmakers Fremantle - all areas - Kitchen Renovations Rockingham, Find someone to fix my bathroom cabinets Mandurah Kitchen Renovations, Port Kennedy and all areas. Laundry Renovations Rockingham, Mandurah Laundry Renovations Port Kennedy.
Bathroom Renovations Rockingham, Bathroom Renovations Mandurah and Port Kennedy Kitchen Bathroom Laundry Makeovers Rockingham Kitchen Bathroom Laundry Makeovers Baldivis Kitchen Bathroom Laundry Makeovers Kwinana Kitchen Bathroom Laundry Makeovers Meadow Springs Kitchen Bathroom Laundry Makeovers Fremantle Kitchen Bathroom Laundry Makeovers Cockburn
Instyle Engineered Stone and Doors are experts in affordable kitchen, laundry and bathroom makeovers, with fantastic service, quality workmanship and products. We will work with you to make your dream kitchen, bathroom and laundry become a reality.
Deal with the same people from start to finish see full feature for free quote
CLICK TO BOOK A FREE QUOTE & FACEBOOK ON FEATURE
---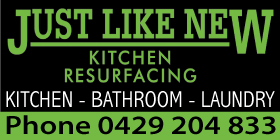 Just Like New Kitchen Resurfacing - Cabinetmakers Port Kennedy - Port Kennedy, 6172

ROCKINGHAM CABINETMAKERS KWINANA CABINETMAKERS MANDURAH CABINETMAKERSBALDIVIS CABINETMAKERS PINJARRA CABINETMAKERS

CABINETMAKERS ROCKINGHAM, KITCHEN RESURFACING ROCKINGHAM BATHROOM RESURFACING ROCKINGHAM LAUNDRY RESURFACING MANDURAH TO PERTH.
Just-Like-New Kitchen Resurfacing is a family owned and run kitchen, bathroom and laundry resurfacing business that provides Perth's residents an affordable option for home renovations. Using the highest quality and world class products Just-Like-New Kitchen Resurfacing can transform your benchtops, cupboards, drawers, tiled splash backs, bathroom wall & floor tiles, vanity tops, doors, baths and furniture. Just-Like-New Kitchen Resurfacing aims to provide a service of the highest quality, in a friendly and honest manner, with a strong focus on customer service and satisfaction. They are also exclusive distributors of Midwest Chemicals in Australia, the best, most reliable and highest quality product they have tested. Save up to 75% less than replacement costs.

---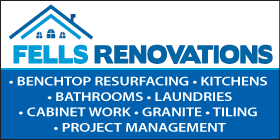 Fells Renovations - Cabinetmakers Rockingham - Rockingham, 6168

ROCKINGHAM CABINET MAKERS MANDURAH CABINET MAKERS HALLS HEAD CABINETMAKERS KWINANA CABINETMAKERS BALDIVIS CABINETMAKERS
ROCKINGHAM CABINET MAKERS WELLARD CABINETMAKERS, MANDURAH CABINET MAKERS HALLS HEAD CABINETMAKERS, KWINANA CABINETMAKERS, SECRET HARBOUR CABINETMAKERS, PINJARRA CABINETMAKERS, FALCON CABINET MAKERS DAWESVILLE CABINETMAKERS, BALDIVIS CABINETMAKERS, ROCKINGHAM CABINET WORK, ROCKINGHAM KITCHEN BATHROOM LAUNDRY CABINETMAKERS Rockingham Benchtop Resurfacing Mandurah, KITCHENS Rockingham Kitchen Renovations Mandurah,BENCHTOPS Rockingham Bathroom Renovations Mandurah, Laundries Rockingham Cabinet work, Granite Rockingham Tiling, Project Management Rockingham Expert Home Renovations
FELLS Renovations is a family driven business that focuses on kitchen and bathroom renovations - custom made cabinets/vanities/units, home improvement and maintenance and custom designed and installation of commercial shop fit-outs.
Director and owner Frank Lanzafame founded this small business in 2005, primarily sub-contracting for several major granite installation companies in the Perth metropolitan area.
After working with a wide variation of different stones, he ventured into importing only the highest quality of products from both international and local sources.
Pride and integrity is the signature of FELLS Renovations, offering a wealth of knowledge and friendly expertise in kitchen and bathroom design at a highly competitive price. In fact, show us your written quotes from companies of a similar service and we will beat it!
REQUEST ONLINE QUOTE OR PHONE US 0421 436 118

---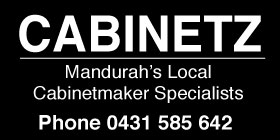 *Cabinetz - Mandurah's Local Cabinetmaker Specialists - Cabinetmakers Mandurah - Mandurah, 6210

MANDURAH ROCKINGHAM KWINANA ALL AREAS
CABINETMAKERS MANDURAH, CABINETMAKERS GREENFIELDS, CABINETMAKERS HALLS HEAD, CABINETMAKERS FALCON. ROCKINGHAM CABINETMAKERS, SECRET HARBOUR CABINETMAKERS, GOLDEN BAY CABINETMAKERS. HOME RENOVATIONS BY EXPERIENCED CABINETMAKER, KITCHEN RENOVATIONS MANDURAH, LAUNDRY RENOVATIONS MANDURAH ALL AREAS. BATHROOM RENOVATIONS MANDURAH ALL AREAS. PINJARRA KITCHEN, BATHROOM, LAUNDRY RENOVATIONS. 3D Design Software now give you the opportunity to see your dream project in 3D. Quality workmanship, competitive free quotes. We are dedicated to providing you with excellent support.
Servicing all Cabinet Making Requirements in Mandurah and surrounding areas.
VIEW LINK TO QUICK EMAILED QUOTES ON FULL FEATURE

---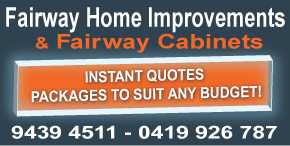 FAIRWAY HOME IMPROVEMENTS & FAIRWAY CABINETS - Medina, WA 6167

KWINANA CABINETMAKERS ROCKINGHAM CABINETMAKERS, BALDIVIS CABINETMAKERS, MANDURAH CABINETMAKERS
CABINETMAKERS ROCKINGHAM, CABINETMAKERS KITCHEN COCKBURN KITCHEN DESIGNERS BALDIVIS KITCHEN HOME RENOVATIONS FAIRWAY HOME IMPROVEMENTS ROCKINGHAM KITCHEN DESIGNERS KWINANA KITCHEN DESIGNERS ROCKINGHAM, BALDIVIS KITCHEN LAUNDRY BATHROOM RENOVATIONS KWINANA CABINETMAKERS FAIRWAY HOME IMPROVEMENTS ROCKINGHAM KITCHEN BATHROOM FAIRWAY HOME IMPROVEMENTS BALDIVIS LAUNDRY RENOVATIONS ROCKINGHAM CABINETMAKERS NAVAL BASE KITCHEN DESIGN FREMANTLE LAUNDRY RENOVATIONS SOUTH FREMANTLE KITCHENS HAMILTON HILL
AT FAIRWAY HOME IMPROVEMENTS AND FAIRWAY CABINETS YOU CAN VISIT OUR STUNNING SHOWROOM ON SEABROOK WAY, MEDINA. GET INSPIRED!
Tailored Design & Budget to suit everyone. Supply all Materials, Professional Installation, Stone Tops, Appliances - including: Ovens, Cooktops, Range Hoods, Microwaves, Dishwashers, Sink and Tapware, BBQ's, Electrical, Plumbing, Tiles, Tiling, Glass Splashbacks, Paint and Patching. Absolutely everything you need from start to finish. Don't stress over project-managing a house full of tradies - you simply deal with one of our friendly experts and let us take care of the rest.
Renovating your Kitchen, Bathroom or Laundry - give us a call. With over 30 years Trade Experience we can co-ordinate your entire project start to finish with the results you would expect!
We also do DIY kitchens.

---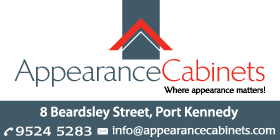 *Appearance Cabinets - Cabinetmakers Port Kennedy Rockingham - 100% LOCALLY MANUFACTURED - Port Kennedy, WA 6172

PORT KENNEDY CABINETMAKERS ROCKINGHAM CABINETMAKERS MANDURAH CABINETMAKERS KWINANA
PREMIER CABINETMAKERS ROCKINGHAM SPECIALIST SHOP FIT OUTS ROCKINGHAM PORT KENNEDY MANDURAH.
100% Locally Manufactured CABINETMAKERS ROCKINGHAM, CABINETMAKERS KWINANA, CABINETMAKERS, PORT KENNEDY, CABINETMAKERS SECRET HARBOUR, CABINETMAKERS MANDURAH, SHOPFITTING ROCKINGHAM, SHOPFITTING MANDURAH, SHOPFITTING SECRET HARBOUR, SHOPFITTING PINJARRA, CABINETMAKING ROCKINGHAM, SHOP FIT OUTS ROCKINGHAM, KITCHENS ROCKINGHAM, KITCHEN RENOVATIONS KWINANA, BATHROOM RENOVATIONS ROCKINGHAM, BATHROOM RENOVATIONS MANDURAH. PORT KENNEDY KITCHENS ROCKINGHAM BATHROOM AND KITCHEN RENOVATIONS SHOP FITTING SPECIALISTS
Appearance Cabinets are cabinet making specialists based in Port Kennedy servicing the Perth area and surrounds. As skilled cabinet makers with in excess of 20 years' experience, Ryan and his team work with home owners, business owners, builders and designers to design and create custom built kitchens, vanities, laundries, wardrobes, commercial and other custom cabinetry solutions. At Appearance Cabinets, we understand and appreciate that not all spaces are the same and everyone has different needs. Therefore we work directly with you to create a beautiful and modern space which is both functional and affordable. With personalised support throughout the whole process from designing through to manufacturing and installation, your outcome will be a space that amazes.
ONLINE FREE QUOTE OR TO SEE PRODUCTS - CLICK ON FULL FEATURE

---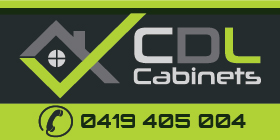 *CDL Cabinets - 3D SOFTWARE BRING YOUR IDEAS TO LIFE! - Rockingham, 6168

CABINETMAKERS ROCKINGHAM KWINANA CABINETMAKERS COCKBURN CABINETMAKERS SPEARWOOD CABINETMAKERS FREMANTLE CABINETMAKERS
CABINETS ROCKINGHAM CARPENTERS ROCKINGHAM CABINETMAKERS KWINANA BALDIVIS 3D SOFTWARE CABINETMAKERS AND RENOVATIONS BATHROOM RENOVATIONS ROCKINGHAM COCKBURN CABINETMAKERS RENOVATIONS SPEARWOOD CABINETMAKERS PINJARRA CABINET MAKERS ERSKINE CABINETMAKERS FALCON CABINET MAKERS.
CALL INTO OUR SHOWROOM OR CALL US FOR A FREE MEASURE & QUOTE.
At CDL Cabinets we pride ourselves on high quality workmanship. We can provide a very professional service to complete all your cabinet needs, such as kitchens, bathrooms, laundries, walk in robes, tv units & alfrescos.
We have a fully qualified team start to finish, manufacturing all our cabinets, solid timber furniture and bench tops in house. We ensure quality control by installing all of our own work.USING LATEST 3D SOFTWARE - BRING YOUR IDEAS TO LIFE!

---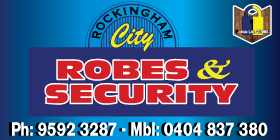 *Rockingham City Robes & Security - Cabinetmakers Rockingham - Rockingham, 6168

ROCKINGHAM AND ALL AREAS
Cabinetmakers Rockingham City Robes Rockingham
Specialising in Built In Robes Rockingham, Specialising in Built In Wardrobes custom built by Rockingham City Robes & Security located in Hurrell Way, Rockingham.
CLICK FOR WARDROBES AND ROBES & CLICK FOR FACEBOOK ON FEATURE
Built In Bedroom Robes, Laundries, Kitchens. Wardrobes & Robes Storage & Shelving for Laundries Pantries & Garages
Rockingham City Robes Rockingham also specialise in Security Doors and Screens, Roller Shutters.
LOCALLY OWNED AND OPERATED ROBES SPECIALISTS
also specialise in Security Doors and Screens, Roller Shutters.
---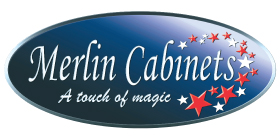 *Merlin Cabinets - Cabinetmakers Mandurah - LATEST 3D DESIGN SOFTWARE CREATING YOUR DREAM - Mandurah, WA 6210

MANDUAH CABINETMAKERS BALDIVIS CABINETMAKERS ROCKINGHAM CABINETMAKERS PINJARRA CABINETMAKERS
ROCKINGHAM LUXURY CABINETMAKERS MANDURAH CABINETMAKERS , LUXURY CABINETMAKERS MANDURAH FALCON LUXURY KITCHEN CABINETS MANDURAH FALCON DAWESVILLE, BATHROOM CABINETS FALCON HALLS HEAD, LUXURY CABINETMAKERS MANDURAH DAWESVILLE, CABINET MAKERS ERSKINE MANDURAH NEW KITCHENS MANDURAH NEW KITCHENS ROCKINGHAM NEW KITCHENS KWINANA NEW KITCHENS BALDIVIS
Luxury Kitchen Cabinets Mandurah. Bathroom Cabinets Mandurah. Laundry Cabinets Mandurah.
Merlin Cabinets are all about design, functional storage, and breathtaking looks. Keeping well informed about latest products, trends and traditions...
Our unique design process ensures you get the product that you want and with our 3D design software allows you to see the product before manufacture starts.
---
---
---

EES Cabinets - ,


KITCHEN RENOVATIONS.
CABINETMAKERS ROCKINGHAM. BATHROOM RENOVATIONS ROCKINGHAM EES Cabinets servicing Rockingham, Mandurah, Kwinana and surrounding areas for all of your Cabinetmaking requirements. Specialising in Kitchens, Bathroom Renovations, Laundries. Quality Cabinetmaking workmanship. Competitive Quotes. STRONG>Find Us On Facebook See Full Feature Page

---