Evaporative Air Conditioning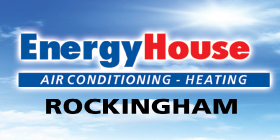 ENERGY HOUSE ROCKINGHAM 🆒✔️ EVAPORATIVE AIR CONDITIONING SPECIALISTS - ZIP PAY AVAILABLE - FAMILY OWNED AND RUN
- Rockingham , 6168
ROCKINGHAM EVAPORATIVE AIR CONDITIONING, MANDURAH EVAPORATIVE AIR CONDITIONING, KWINANA EVAPORATIVE AIR CONDITIONING, WARNBRO EVAPORATIVE AIR CONDITIONING

ROCKINGHAM BONAIRE EVAPORATIVE AIR CONDITIONING SALES AND SERVICE, EVAPORATIVE AIR CONDITIONING DOMESTIC SPECIALISTS BALDIVIS AIR CONDITIONING SERVICE SECRET HARBOUR EVAPORATIVE AIR CONDITIONING SALES AND SERVICE. ROCKINGHAM AIR CONDITIONERS BALDIVIS SPECIALISTS IN ENERGY EFFICIENT EVAPORATIVE AIR CONDITIONING UNITS MANDURAH EVAPORATIVE AIR CONDITIONING KWINANA EVAPORATIVE AIR CONDITIONING ROCKINGHAM GAS HEATING ROCKINGHAM SOLAR HOT WATER BALDIVIS, SERVICE FOR EVAPORATIVE AIR CONDITIONING MANDURAH HEATING ROCKINGHAM, BALDIVIS EVAPORATIVE AIR CONDITIONING KWINANA FIND AN EVAPORATIVE AIR CONDITIONING SPECIALIST KARNUP BONAIRE EVAPORATIVE AIR CONDITIONING SPECIALISTS SALES, SERVICE AND REPAIRS
The Siddons Family are the owners of Energy House Rockingham and have been in business in the Rockingham area since 1970, and in the air conditioning business since 1990.
Since 1990 Energy House Rockingham has had a lot of success being in the industry winning a variety of awards over the years for customer service and excellence.
Energy House Rockingham is the local Air conditioning expert servicing all south of the river suburbs.
CLICK FOR FACEBOOK
---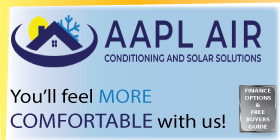 AAPL AIR CONDITIONING👌EVAPORATIVE AIR CONDITIONING INSTALLS, SERVICE AND REPAIRS - INTEREST FREE FINANCE AVAILABLE
- Rockingham, 6168
ROCKINGHAM EVAPORATIVE AIR CONDITIONERS PERTH EVAPORATIVE AIR CONDITIONERS FREMANTLE EVAPORATIVE AIR CONDITIONERS HAMILTON HILL EVAPORATIVE AIR CONDITIONERSYUNDERUP EVAPORATIVE AIR CONDITIONERS PINJARRA EVAPORATIVE AIR CONDITIONERS BALDIVIS EVAPORAT

ROCKINGHAM EVAPORATIVE AIR CONDITIONING SPECIALISTS BALDIVIS EVAPORATIVE AIR CONDITIONING KWINANA EVAPORATIVE AIR CONDITIONING HAMILTON HILL EVAPORATIVE AIR CONDITIONERS SERVICED MANDURAH EVAPORATIVE AIR CONDITIONING ROCKINGHAM air conditioning specialists PINJARRA EVAPORATIVE AIR CONDITIONING ducted reverse cycle and evaporative air conditioning specialists BALDIVIS REVERSE CYCLE AIR CONDITIONING ROCKINGHAM SPECIALIST FOR AIR CONDITIONERS KWINANA AIR CONDITIONING ROCKINGHAM HEATING COOLING AND HEATING ROCKINGHAM, DUCTED, EVAPORATIVE AIR CONDITIONING ROCKINGHAM, COOLING AND HEATING SPECILISTS BALDIVIS AIR CONDITIONING PERTH AIR CONDITIONING FREMANTLE AIR CONDITIONING WANDI EVAPORATIVE AIR CONDITIONING COCKBURN REVERSE CYCLE ROCKINGHAM REVERSE CYCLE AIR CONDITIONING
At AAPL Air Conditioning Rockingham, we recognise that not every house is the same, not every building is the same. People have very distinct living styles. Air-conditioning has to fit with that.
Air conditioning is a long-term solution not a quick-fix on a hot day.
We take pride in always giving the best air conditioning advice and providing solutions to make you and your family or your customers and staff comfortable.
INTEREST FREE FINANCE
---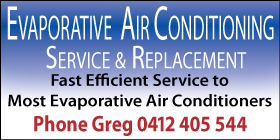 EVAPORATIVE AIR CONDITIONING SPECIALISTS GREG HOUNSLOW - WE ARE STILL SERVICING YOUR AIR CONDITIONERS
- Rockingham, 6168
ROCKINGHAM EVAPORATIVE AIR CONDITIONING MANDURAH EVAPORATIVE AIR CONDITIONING KWINANA EVAPORATIVE AIR CONDITIONING MANDURAH EVAPORATIVE AIR CONDITIONING

ROCKINGHAM EVAPORATIVE AIR CONDITIONING SPECIALISTS, SERVICING AIR CONDITIONING ROCKINGHAM, BALDIVIS AIR CONDITIONING EVAPORATIVE SPECIALISTS, PORT KENNEDY EVAPORATIVE AIR COND SPECIALISTS, PARTS, SERVICE AND INSTALLATIONS. KWINANA EVAPORATIVE AIR CONDITIONERS SECRET HARBOUR EVAPORATIVE AIR CONDITIONING PARTS AND SERVICE, FULL INSTALLATIONS. ROCKINGHAM ROCKINGHAM EVAPORATIVE AIR CONDITIONING SERVICE MANDURAH, KWINANA AND REPLACEMENT TO MOST EVAPORATIVE AIRCONDITIONERS ROCKINGHAM, MANDURAH, KWINANA.
GREG HOUNSLOW KNOWS HIS BUSINESS HAVING WORKED IN ROCKINGHAM AND SURROUNDING AREAS FOR MORE THAN 30 YEARS WITH AIR CONDITIONING AND WOOD FIRES.
HE IS EXPERIENCED AT INSTALLING AND SERVICING EVAPORATIVE AIR CONDITIONING, WOOD FIRES, HANDLING WOOD FIRE SPARE PARTS AND FLUE CLEANING.
GREG IS RELIABLE AND OFFERS EXCELLENT CUSTOMER SERVICE.
For Fast Efficient Service and Replacement to most Evaporative Air Conditioners Phone Greg 0412 405 544.
---
---
---