Promotional Products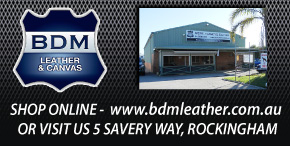 BDM LEATHER & CANVAS PTY LTD 👍 AFFORDABLE QUALITY CUSTOM DESIGNED AND REPAIRS TARPAULINS
- Rockingham, 6168
ROCKINGHAM PROMOTIONAL PRODUCTS BALDIVIS PROMOTIONAL PRODUCTS LEATHER AND CANVAS KWINANA PROMOTIONAL PRODUCTS NAVAL BASE PROMOTIONAL PRODUCTS FREMANTLE PROMOTIONAL PRODUCTS PERTH PROMOTIONAL PRODUCTS

ROCKINGHAM PROMOTIONAL PRODUCTS BALDIVIS PROMOTIONAL PRODUCTS PERTH PROMOTIONAL PRODUCTS FREMANTLE PROMOTIONAL PRODUCTS NAVAL BASE ROCKINGHAM CANVAS AND LEATHER PRODUCTS BALDIVIS CANVAS BACK PACKS ROCKINGHAM TOOL BAGS CANVAS AND LEATHER BOLT BAG ROCKINGHAM LEATHER LIFTING BAGS POUCHES BALDIVIS SELF RESCUER CANVAS BAGS KWINANA LEATHER BAGS AND ACCESSORIES ROCKINGHAM LEATHER TOOL BAGS BALDIVIS LEATHER FOLDERS AND BAGS ROCKINGHAM LEATHER TOOL POUCH KWINANA LEATHER TOOL BAG NAVAL BASE LEATHER APRONS ROCKINGHAM TARPAULINS AND SHELTERS ROCKINGHAM DUST BOOTS KWINANA HIGH TEMPERATURE BLANKETS ROCKINGHAM CUSTOM MADE LEATHER AND CANVAS BALDIVIS GODFATHER BAGS ALL SHAPES AND SIZES ROCKINGHAM CUSTOM MADE LEATHER AND CANVAS BALDIVIS GODFATHER BAGS ALL SHAPES AND SIZES PINJARRA CANVAS AND LEATHER FREMANTLE BACK PACKS SUBIACO LEATHER AND CANVAS MOSMAN PARK DUST BOOTS LEEDERVILLE TARPAULINS PERTH
BDM Leather & Canvas Pty Ltd are Family owned and operated business operating for over 20 years in the Rockingham area.
We design and manufacture solutions for a wide variety of industries, fabricating quality goods for a range of different national and international clients and businesses.
We proudly service Government, Marine, Oil & Gas, Aviation and Industrial sectors, never forgetting that we all as a team are committed to Excellence in Fabrication.
Starting with your design, we then prototype and produce to your requirements, always endeavouring to provide the very best quality product. That's what over 100 years of combined experience will offer.
Proudly Australian owned and operated, BDM was established in 1992 at a small factory based in Rockingham, Western Australia. Since then we have expanded and grown to become a thriving manufacturing business with a long record of delivering on our promise of Excellence in Fabrication.
Come in to our manufacturing premises where you will experience friendly and professional service.
---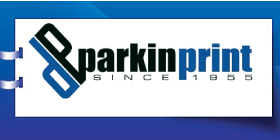 PARKIN PRINT - EXCELLENT PRICES - ROCKINGHAM PROMOTIONAL PRODUCTS - CUSTOM DESIGN PROMOTION PRODUCTS
- ROCKINGHAM, 6168
PROMOTIONAL PRODUCTS ROCKINGHAM PRINTERS KWINANA CUSTOM PRINTERS BALDIVIS PRINTING AND GRAPHIC DESIGN NAVAL BASE

ROCKINGHAM PROMOTIONAL PRODUCTS KARNUP PROMOTIONAL PRODUCTS BALDIVIS PROMOTIONAL PRODUCTS MANDURAH PROMOTIONAL PRODUCTS PROMOTIONAL PRINTER NEAR ME KWINANA PROMOTIONAL PRODUCTS GRAPHIC DESIGN ROCKINGHAM NAVAL BASE PRINTERS ROCKINGHAM, PRINTERS BALDIVIS, PORT KENNEDY PRINTERS, PRINT MARKETING PORT KENNEDY PRINTERS WARNBRO HOW MUCH TO PRINT BUSINESS CARDS ROCKINGHAM PRINTING ROCKINGHAM Stubby Holders Rockingham Printing *Vinyl Stickers (Weather Proof) Rockingham Printing *Beer Coasters Rockingham Printing *Vehicle Magnets Rockingham Printing *Personalised Labels Rockingham Printing *Candle Labels Rockingham Printing * Signs Rockingham Printing * Business cards Rockingham Printing * Letterhead followers Rockingham Printing * With compliments Rockingham Printers * Carbonless Books Rockingham Printers * Brochures Rockingham Printers * Envelopes Rockingham Printers * Postcards and Gift Vouchers Rockingham Printers * Presentation Folders Rockingham Printers * Book printing Rockingham Printers * Large format posters Rockingham Printers * Newsletters & Flyers Rockingham Printers * Calendars & Desk pads Rockingham Printers * Menus & Invitations Rockingham Printers
Parkin Print was established in 1955 and has continued to expand and develop into the modern and innovative Design and Printing Company we are today. We are an Australian company operated by our working Directors and highly skilled fully trained staff.
At Parkin Print, we are leaders in traditional and digital printing and have the facilities to produce a variety of printing products.
CLICK TO CONTACT & CLICK FOR SERVICES ON FEATURE
---
---
---